Michael Hines and the Hines Real Estate Advisory team is fully supported by the Smith Schnider Brokerage firm, led by Ron Smith and Julie Zeleska.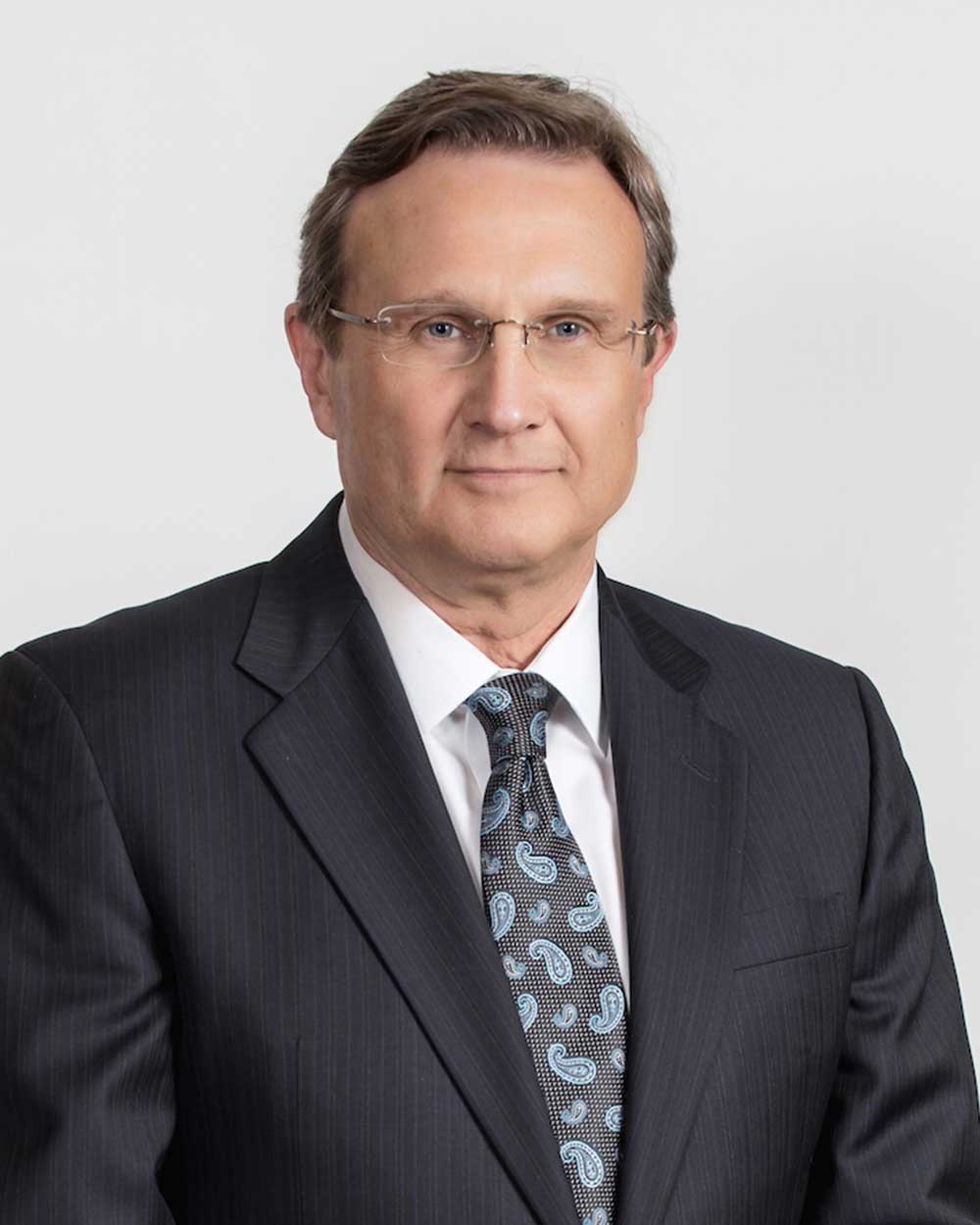 An expert in the evolution of condominium projects and demographics, Ron Smith is a founding principal, president and principal broker of Smith | Schnider. Ron brings more than three decades of success in condominium development, sales and marketing, exceeding $3.5 billion in revenue for some of the Mid Atlantic region's landmark residential projects.
As Senior Vice President of The Mayhood Company, Ron directed and managed the sales and marketing of more than 6,000 residential units, across more than 50 projects, generating over $3.5 Billion in sales in the Washington, D.C., area. As the president of Smith & Dupree Development, Ron's company built more than 50 single family custom homes and developed a diverse range of projects, including several sites in the New Orleans Waterfront World Exposition, as well as an award-winning 18-hole golf course designed by Robert Trent Jones, Sr.
Ron also served as a member of the advisory committee to the chief financial officer of the city of Washington, D.C. One of his contributions included analysis of how residential developments in various neighborhoods impacted the city's tax base.
Ron is a licensed broker in Washington, D.C., Maryland and Virginia. He is a member of Washington Metropolitan Sales and Marketing Council and the Sales Achievement Committee (chairman 2009 and 2010) for the Major Achievement in Marketing Excellence/Great American Living awards. Ron is also an active member of the District of Columbia Building Industry Association (DCBIA), the Northern Virginia Building Industry Association (NVBIA), the National Association of Home Builders (NAHB) and the Northern Virginia Association of Realtors (NVAR).
Delta Associates "Best in Mid-Atlantic Region" Awards Include:
Best Adaptive Reuse for a Condominium (2005)—Lofts 14
Highest Sales Pace for a Luxury Condominium (2006)—The Columbia Residences
Highest Sales Pace for a Luxury Condominium (2010)—The Adagio
Best Overall Project (2005)—Lofts 14
Best Suburban Maryland Condominium Community (2008)—Lionsgate at Woodmont Corner
Highest Sales Pace for Luxury Condominium (2010)—The Residences at Liberty Center
Julie Zeleska brings over twenty years of award-winning strategic planning, sales and marketing expertise to residential development and sales projects.
Julie possesses an exceptional ability to tune into what buyers want, to set the pace and guide her team through all phases of a project—from design, branding and pricing to sales setup—resulting in sell-out success. Her integrity and passionate commitment enable her teams to deliver customer service that is unparalleled in the industry.
Julie has ascended the ranks of the Washington, D.C. area's leading residential sales and marketing companies, including The Mayhood Company, McWilliams Ballard and Van Metre Companies, consistently exceeding company and client expectations. At the Mayhood Company, she led sales and marketing for The Residences at Liberty Center project, working alongside then-senior vice president Ron Smith and developer Marty Schnider, founders of Smith | Schnider. Julie demonstrates core leadership strengths of ingenuity and tenacity that allow her to consistently turn challenges into profitable opportunities.
Julie is a licensed broker in Virginia and D.C. She is also a lifelong member of Major Achievements in Marketing Excellence (MAME) and a member of Northern Virginia Association of Realtors (NVAR). Julie is a volunteer with Court Appointed Special Advocates (CASA), an organization that advocates for abused and neglected children.
Sales project awards include:
Highest Sales Pace for the Mid-Atlantic Condominium Community, Delta Associates, 2010 The Residences at Liberty Center
Award for Excellence, Best Mid-Atlantic Condo Community, Delta Associates, 2009 Turnberry Tower
Award for Excellence, Best Mid-Atlantic Condo switch project, Delta Associates, 2004 The Clara Barton
Project Management/Transaction Coordination
Keeping our team progressing on projects with efficiency and order, as well as maintaining our internal technology, Patty ensures Smith | Schnider is running with maximized productivity.
Patty joined Smith | Schnider after managing key projects for the City of Alexandria's Workforce Development Center. Through her role, she implemented new technological resources and internal processes which greatly enhanced overall team efficiency.
In her current role, Patty manages both internal and external projects, ensuring all vital details remain on track and key stakeholders are kept apprised of any updates, as well as, overall progress. Additionally, she advises on resources to improve productivity and project deliverability, and also provides that ever-crucial internal technology support.
Kevin provides a breadth of market knowledge, and a deep understanding of data and statistics, ensuring an accurate assessment of market dynamics and value.
Kevin joined Smith | Schnider with an extensive background in commercial real estate research, focusing on multiple asset types. Kevin possesses an extensive knowledge about the Washington DC metro area, as well as its real estate landscape. As a lifelong Washington DC metro area resident, his understanding of the region provides a distinctive background that meshes with his rich experience in data-driven research.
Prior to joining Smith | Schnider, Kevin worked in a number of research capacities in the commercial real estate industry. Most recently, he was Senior Research Analyst with Newmark, a leading commercial real estate advisory firm in Washington, DC, where he tracked and reported on commercial real estate data and trends in the Washington, DC metro area and nationally. Researching and writing on the multifamily, office, industrial and capital markets as well as the economy, he provided data-driven market analysis to a wide audience. Kevin also previously worked at CoStar, building a deep understanding of data integrity while tracking statistics and transactions across the commercial and residential real estate markets.
Sue is an experienced sales and marketing executive with over 30 years experience as department head with regional & national home builders. Wide scope of experience with expertise ranging from affordable homes to luxury custom sales & design. Consistent record of hiring, training, and motivating top producing sales and marketing teams. Developed award-winning corporate branding for regional builders Edgemoore Homes, Grayson Homes and Pillars Development Group. Created national builder sales and marketing campaigns that increased traffic and increased sales. Under my direction, my organization's sales & marketing teams have won over 100 awards for excellence in sales volume, marketing, product design and community planning.